By Andy Roberts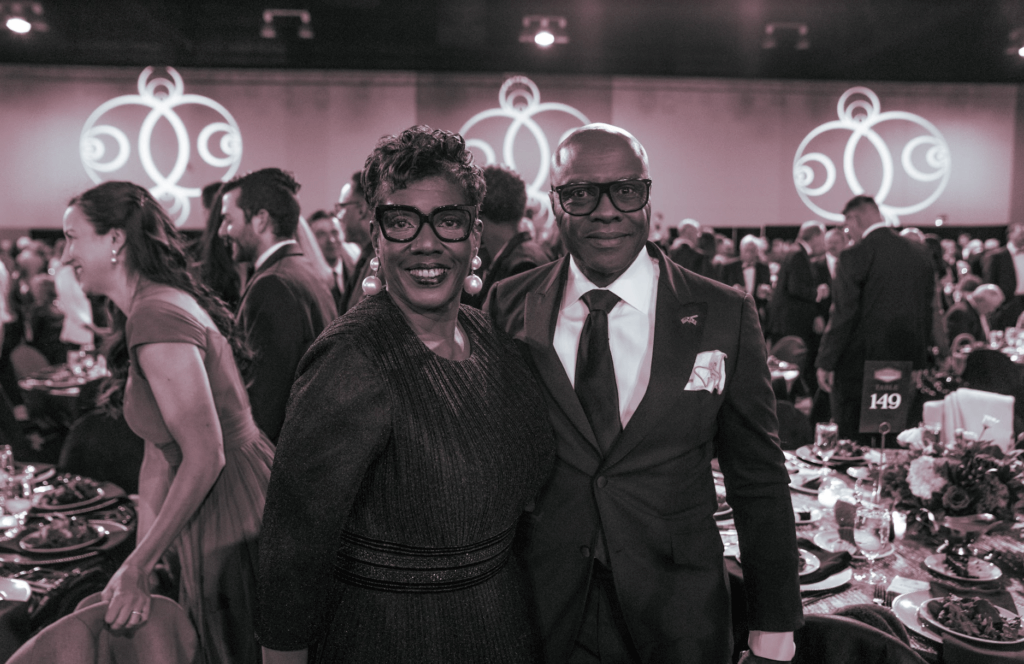 As the State of Nebraska changes leadership, with Jim Pillen succeeding Pete Ricketts as governor, two prominent African American agency directors will continue their work in state government. Economic Development Director Anthony L. Goins and Health and Human Services CEO Dannette R. Smith will remain at the helm of their respective departments. The duo are battle-tested, having helped Nebraska achieve the nation's top-ranked pandemic response. 
Speaking as they prepared to celebrate Governor Pillen's inauguration to the state's highest office, their enthusiasm was impossible to miss. Director Goins and CEO Smith are clearly looking forward to building on what they've accomplished.
Their retention will help the State move full speed ahead on transformative projects in North and South Omaha, aided by the presence of DED Field Offices recently established in both communities.
"It allows DHHS, and myself, to continue the great work of the last three years," Smith said. "I'm excited about that."
"We're here for service," she added, "And we enjoy what we do."
Goins was in full agreement. "It's great to be her teammate," he said. "She's my big sister and I learn a lot from her."
While showing his appreciation for the work that's been done, the DED director was not shy about looking forward.
"I'm really excited to have the opportunity to continue," Goins emphasized.
He named insurance, vet tech, and bio tech as growing contributors to the state's economic vitality, before circling back to the State's top industry – agriculture.
"Our economy is driven by agriculture, and we serve a governor with great experience in ag," Goins stated.
He praised previous Governor. Pete Ricketts for establishing a solid foundation for Nebraska, and he expressed optimism that newly elected Jim Pillen would build on the state's recent track record of success.
"Our way forward is in agriculture, and it's going to be driven by technology," he said. "This is going to be an agriculture-technology driven administration."
Pete Ricketts, newly appointed as a Nebraska Senator, said he was pleased to see what has taken place during the transition from his administration to Pillen's team. Ricketts applauded Gov. Pillen for keeping Goins and Smith on his staff as the State of Nebraska looks to maintain its strong momentum.
"We won't be losing any time to be able to keep moving forward to help people live better lives and keep growing the state," Ricketts said.
Pillen hailed the evening as an extraordinary night for the state. "We live in the greatest place in the world," he said.
The new governor said he's ready to address concerns about a growing rural-urban divide in Nebraska, a long-time concern of many.
"It's really important that we have an attitudinal change," Pillen emphasized, adding that people have to make decisions in the best interest of the state and not their own community. That, he said, begins with building relationships.
While the state is in good shape financially, Pillen promised he will work to be "fiscally responsible" and pointed out that costly surprises often await those in his position. That includes incidents like the 9-11 attacks, the flooding of 2019, and the COVID-19 pandemic. The state needs to be more aggressive in cutting taxes, he stressed, but he added that paying people better wages will also help keep young people from leaving the state.
Pillen also addressed the potentially life-changing opportunities in North and South Omaha that have come with the ARPA funding and distribution of those dollars. He said the state needs to make sure the funds are used well for maximum benefit. In particular, Pillen said he wants to see kids become better educated and create a community with good jobs.
"Then we can lift ourselves up," he stated. "It's a big deal."
With that as a backdrop, DED Director Goins pointed out one resource the state has that is unlike any other.
"The real differentiator is the people of Nebraska," Goins said.  "It's the hard work and the grit we bring to the table."