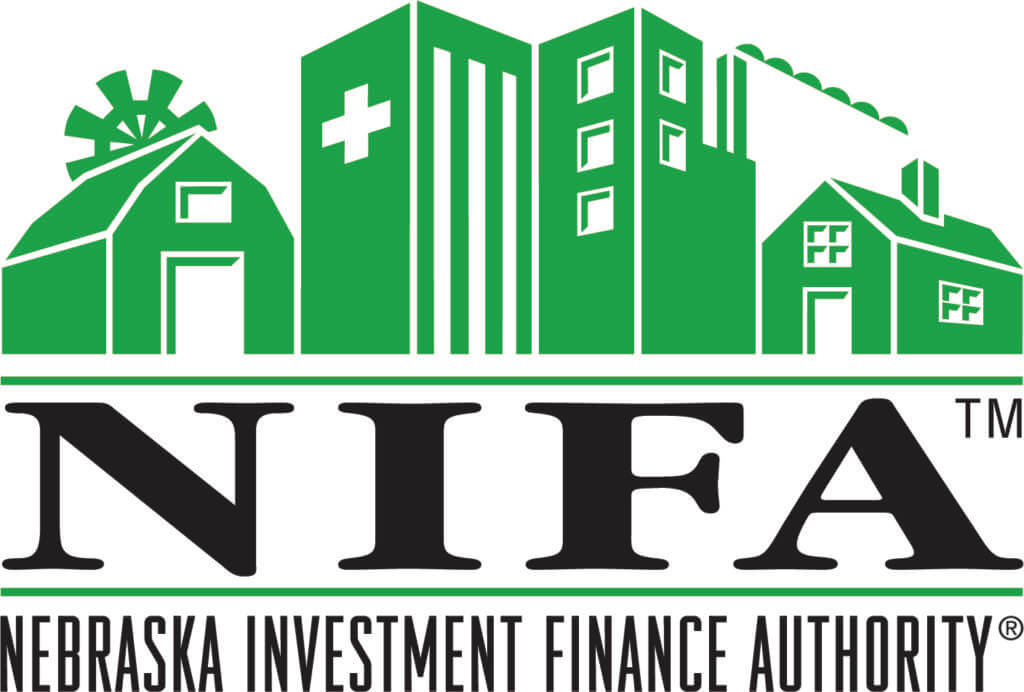 Statewide Strategic Housing Committee aims to spur economic development by increasing the number of affordable and attainable housing units.
Nebraska's 2022 Strategic Housing Framework
Nebraska Investment Finance Authority is proud to announce a bold, new plan to create fundamental changes in statewide housing efforts—Nebraska's 2022 Strategic Housing Framework.
Developed in coordination with the Governor's Office by the Strategic Housing Council, a coalition of representatives from government at all levels, local agencies, nonprofits and developers from across the state, the Framework aims to spur economic development and improve Nebraskan's quality of life by increasing quality, affordable housing options.
"Adequate housing is an essential component of community economic growth and citizen wellbeing," said Kathy Mesner, co-owner of Mesner Development Company. "As a member of the Strategic Framework's Core Planning Team, it is my hope this plan stimulates greater housing activity throughout the state by identifying methods that reduce risk and expand opportunities for communities of all shapes and sizes."
"This Framework is straightforward, focused and actionable. It is an excellent plan to help improve housing in the state and make Nebraska the Good Life for all our residents," said Jeff Chambers, senior project director at the Center on Children Families & the Law and member of the Core Planning Team and Strategic Housing Council.
"Having been in the housing and homelessness field for over 20 years, being part of this process and reviewing the final Framework has renewed my hope that together we can meet the housing needs of all Nebraskans," he said.
The Framework's data assumptions are based on the 2022 Statewide Housing Needs Assessment, conducted by Queen City Development on behalf of NIFA and the Nebraska Department of Economic Development. The Framework identifies two major housing challenges: First, housing is unaffordable in many areas of the state. Second, a lack of housing options exists, especially for seniors and low-income households. The Framework also asserts the lack of housing options makes it difficult for employers to attract workers to their communities.
"Nebraska has a unique opportunity to grow," said K.C. Belitz, Strategic Housing Council member and chief operating officer of the Nebraska Community Foundation. "But that's not going to happen without more places for people to live."
"The work that NIFA has led to create this Framework gives the state a roadmap to make real progress on the housing challenge," he said.
The Council has transitioned into the action phase of the project and will work to implement the outlined strategies over the next five years.
"This statewide focus process brought together housing advocates from all walks of life to address much-needed policy changes," said Gary Person, president & CEO of the North Platte Area Chamber & Development and Council member. "Studies, however, are only as good as the effort to implement the recommendations. Much work is still ahead."
"Thanks to the passion and collaboration of housing advocates and partners from across the state, we've made it through the first step," said Shannon Harner, executive director of NIFA. "Solving our housing issues will require a continued, concerted, and collaborative effort from the grassroots of our communities to our state agencies and legislative branch. We invite everyone to help make the Framework's Shared Priorities a reality by working within their community, nonprofit organization or private business as well as advocating for policies and programs that will support the outlined goals and result in real change."
To learn how you can advocate for or join the efforts of the Strategic Housing Council, or for a complete copy of the 2022 Strategic Housing Framework, visit nifa.org/housing-framework or email info@nifa.org.
###
Nebraska Investment Finance Authority is an instrumentality of the State of Nebraska, created in 1983 by the Nebraska Legislature. NIFA leverages its resources, data, knowledge and technology, with effective statewide partnerships and collaboration, to promote vibrant Nebraska communities through affordable housing solutions and agribusiness. NIFA has a variety of homebuyer assistance programs, agribusiness assistance, housing development incentives and community engagement programs, including an annual conference, Innovation Expo, which brings together community development, housing and agribusiness professionals from across the state and will be held April 17-19, 2023. For more information, visit nifa.org.
Media Contacts
The following members of the Strategic Housing Council have volunteered their time to discuss the work of the Council and the Strategic Housing Framework.
Shannon Harner, Executive Director
Nebraska Investment Finance Authority
402.434.3900
shannon.harner@nifa.org
K.C. Belitz, Chief Operating Officer
Nebraska Community Foundation
402.323.7330
kbelitz@nebcommfound.org
Jeff M. Chambers, Senior Project Director
Center on Children Families & the Law
University of Nebraska-Lincoln
402.472.3479
jchambers1@unl.edu
Kathy Mesner, Co-Owner
Mesner Development Company
kathy@mesnerlaw.com
Gary Person, President & CEO
North Platte Area Chamber & Development
308.532.4966
gary@nparea.com