Dept. of Economic Development
Plans and Reports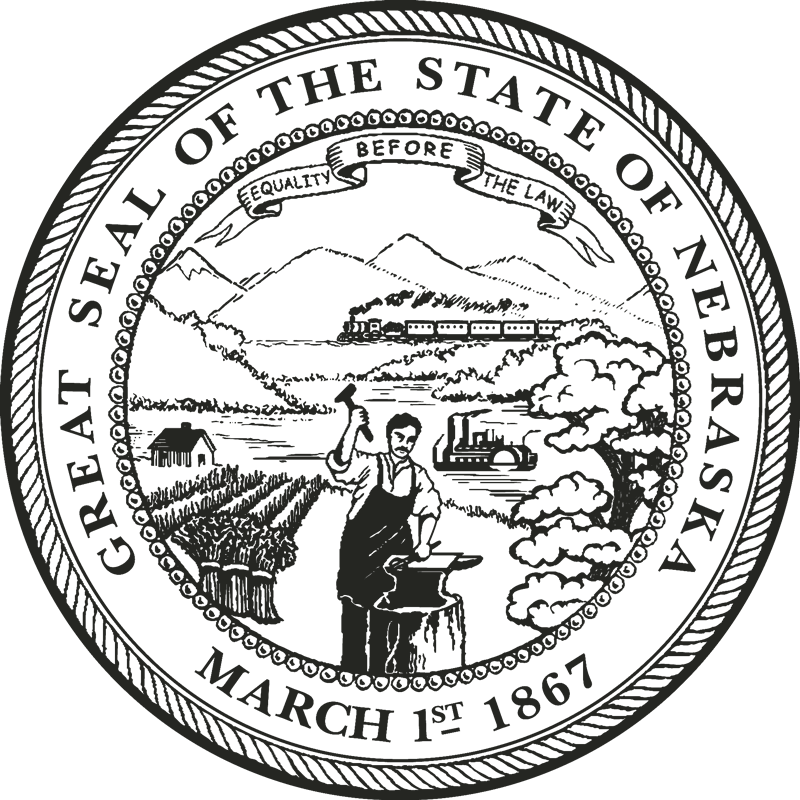 The below documents outline the Nebraska Department of Economic Development's action plans, allocation plans, five-year strategic plan, annual performance reports, and citizen participation strategy. These items are made available to the public, the Nebraska Legislature, and the agency's program sponsor – the U.S. Department of Housing and Urban Development.
Proposed 2021 Annual Action Plan Substantial Amendment, Appendix 5.1 HOME-ARP Allocation Plan
2020 – 2024 Consolidated Plan
The Nebraska Five-Year Consolidated Plan is a comprehensive planning document identifying the state's needs in housing, homelessness, community, and economic development. The State is required by the U.S. Department of Housing and Urban Development (HUD) to complete a Consolidated Plan every five years to receive federal funds for the Community Development Block Grant (CDBG), HOME Investment Partnerships (HOME), National Housing Trust Fund (HTF), Housing Opportunities for Persons with AIDS (HOPWA), and Emergency Solutions Grant (ESG) programs. Two other State-funded programs are included in the plan: Homeless Shelter Assistance Trust Fund (HSATF) and Nebraska Affordable Housing Trust Fund (NAHTF).
Dept. of Economic Development Plans
| Title | File Type | Date |
| --- | --- | --- |
| 2023 Proposed Annual Action Plan | PDF | May 15, 2023 |
| 2022 Annual Action Plan Substantial Amendment 1 (January 2023) | PDF | February 1, 2023 |
| 2022 Annual Action Plan | PDF | December 6, 2022 |
| 2021 Annual Action Plan | PDF | December 22, 2021 |
| 2019 Annual Action Plan Substantial Amendment 4 (October 2022) | PDF | December 6, 2022 |
| 2019 Annual Action Plan Substantial Amendment 3 (December 2021) | PDF | February 28, 2022 |
| 2019 Annual Action Plan Substantial Amendment 2 (October 2020) | PDF | December 22, 2021 |
| 2019 Annual Action Plan Substantial Amendment 1 (June 2020) | PDF | December 22, 2021 |
| 2019 Annual Action Plan | PDF | December 22, 2021 |
| 2018 Annual Action Plan, Substantial Amendment (06.12.2019) | PDF | December 22, 2021 |
| 2018 Annual Action Plan and Appendix | PDF | December 22, 2021 |
| 2017 Annual Action Plan and Appendix | PDF | December 22, 2021 |
| 2016 Annual Action Plan, Substantial Amendment (7.01.2016) | PDF | December 22, 2021 |
| 2016 Annual Action Plan | PDF | December 22, 2021 |
| 2015 Annual Action Plan | PDF | December 22, 2021 |
Consolidated Annual Performance Evaluation Report (CAPER)
| Title | File Type | Date |
| --- | --- | --- |
| Appendix 4.3 – PR 28 – Activity Summary | PDF | April 17, 2023 |
| 2021 CAPER: Before Public Comment | PDF | April 17, 2023 |
| 2020 Consolidated Annual Performance Evaluation Report (CAPER) | PDF | April 1, 2022 |
| 2020 CAPER Appendix 5: CDBG PER | PDF | April 1, 2022 |
| 2019 Consolidated Annual Performance Evaluation Report (CAPER) | PDF | February 28, 2022 |
| 2019 CAPER Appendix | PDF | February 28, 2022 |
| 2018 Consolidated Annual Performance Evaluation Report (CAPER) | PDF | December 22, 2021 |
| 2018 CAPER Appendix | PDF | December 22, 2021 |
| 2017 Consolidated Annual Performance Evaluation Report (CAPER) | PDF | December 22, 2021 |
| 2017 CAPER Appendix | PDF | December 22, 2021 |
| 2016 Consolidated Annual Performance Evaluation Report (CAPER) | PDF | December 22, 2021 |
| 2016 CAPER Appendix | PDF | December 22, 2021 |
| 2015 Consolidated Annual Performance Evaluation Report (CAPER) | PDF | December 22, 2021 |
| 2015 CAPER (APPENDIX A, B, and C) | PDF | December 22, 2021 |
| 2014 Consolidated Annual Performance Evaluation Report (CAPER) | PDF | December 22, 2021 |
Business Innovation Act (BIA) Qualified Action Plan (QAP)
Nebraska Affordable Housing Trust Fund (NAHTF) Qualified Allocation Plan (QAP)
Dept. of Economic Development Reports
| Title | File Type | Date |
| --- | --- | --- |
| DED Stakeholders Report – Key Programs and Impacts FY 2019-2020 | PDF | December 22, 2021 |
| DED Stakeholders Report – Key Programs and Impacts FY 2018-2019 | PDF | December 22, 2021 |
| DED Stakeholders Report – Key Programs and Impacts FY 2017-2018 | PDF | December 22, 2021 |
| DED Annual Report FY 2022 | PDF | July 13, 2023 |
| DED Annual Report FY 2021 | PDF | July 1, 2022 |
| DED Annual Report FY 2020 | PDF | December 22, 2021 |
| DED Annual Report FY 2019 | PDF | December 22, 2021 |
| DED Annual Report FY 2018 | PDF | December 22, 2021 |
| DED Annual Report FY 2017 | PDF | December 22, 2021 |
| DED Annual Report FY 2016 | PDF | December 22, 2021 |
| DED Annual Report FY 2015 | PDF | December 22, 2021 |
| DED Annual Report FY 2014 | PDF | December 22, 2021 |
| DED Annual Report FY 2013 | PDF | December 22, 2021 |
| DED Annual Report FY 2012 | PDF | December 22, 2021 |
| DED Annual Report FY 2011 | PDF | December 22, 2021 |
| DED Annual Report FY 2010 | PDF | December 22, 2021 |
| DED Annual Report FY 2009 | PDF | December 22, 2021 |
| DED Annual Report FY 2008 | PDF | December 22, 2021 |
| DED Annual Report FY 2007 | PDF | December 22, 2021 |
| DED Annual Report FY 2006 | PDF | December 22, 2021 |
| DED Annual Report FY 2005 | PDF | December 22, 2021 |
| DED Annual Report FY 2004 | PDF | December 22, 2021 |
| DED Annual Report FY 2003 | PDF | December 22, 2021 |
| DED Annual Report FY 2002 | PDF | December 22, 2021 |
| DED Annual Report FY 2001 | PDF | December 22, 2021 |
| DED Annual Report FY 2000 | PDF | December 22, 2021 |